If you enjoy reading contemporary romantic adventures with great characters, humor, witty banter and dramatic conflict with a moving plotline and sometimes even a touch of intrique, you're among friends. Grab a cup of your favorite beverage and spend a few minutes here. My debut novel, Awakening, released in late 2010, and is the first novel in The Lewis Legacy Series. Second Time Around released in September 2011, and the third installment, Twin Hearts released in April of 2012. Daydreams, Book #4 in the series, released in late December 2012. Book #5, Moonbeams, released in late June 2014. In addition to the entire TeamWork crew making an appearance, this one belongs to Mitch Jacobsen, Amy's brother who made a memorable debut in Daydreams, and Cassie Thorenson, one of the TeamWork faithful volunteers who first made an appearance in Second Time Around. All of Papa Bear Sam's crew are in this one, and especially Amy and Landon. Tam Coughlin, the waitress Amy befriended in Texas, also shows up in a memorable cameo appearance.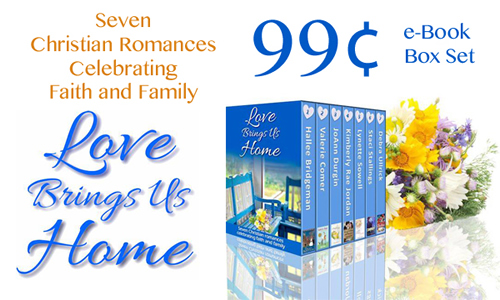 I'm so blessed that many readers have wholeheartedly embraced and welcomed Sam (Lewis) and Lexa (Clarke) and their lively TeamWork crew into their lives! Sam and Lexa are my core characters, and they become mentors for other key members of their TeamWork Missions volunteer crew as well as three of Sam's siblings. Throughout this long series, each book stands on its own, but familiar characters constantly weave in and out. Readers will have the opportunity to revisit old friends, renew acquaintances, make new friends and fall in love with at least one new couple, and sometimes more (plus it's fun when kids are added into the mix). The TeamWork crew is full of larger-than-life characters from all walks of life: the legal field, publishing, cattle ranching, teaching, catering, advertising…to a Wall Street broker, a politician, a spy and even a NASA shuttle commander! Their adventures will take you from Texas  to Massachusetts, Montana, Louisiana, Austin, Manhattan and even to England, France and yes, the International Space Station. Love is everywhere with this bunch! Each installment of the series is full of love, life, faith, family and of course, romance! Could anything be more exciting than that first blush of love, or the reawakening of love?
In addition to The Lewis Legacy Series, I have two fun Christmas novellas, Meet Me Under the Mistletoe (2012), and its sequel, Starlight, Star Bright (2013). The third and final in the Starlight Series, Sleigh Ride Together with You, will release this coming 2014 holiday season. Echoes of Edinburgh, a fun Passport to Romance novella (really more of a short novel due to its length), released in late September 2014. My first full-length novel, Catching Serenity, released in September of 2013. It has a little bit of everything, including mystery and (of course) lots of romance. As much as I love my TeamWork crew, it's also good for an author to branch out with different characters, setting and stories. I'm also happy to announce my short story, Please, was included in an anthology of short love stories published by OakTara Publishers in December 2012.
My books always feature characters who seek to honor the Lord by putting their faith in action. Of course, being human, they often stumble and fall in endearing and humbling ways. But they always pick themselves up, dust off and get on with the process of living. My couples often don't follow the "formula" pathway to romance. I personally believe it's a greater test of faith, devotion and commitment when a couple faces challenges together and works through difficulties or obstacles in order to find an enduring, lasting love. In other words, I don't usually keep them apart with "cat and mouse" games and skirting around one another until near the end when they suddenly fall into one another's arms with a chaste kiss, declare undying love and then ride into the sunset for their happily-ever-after. I want more pure romance in my stories, and that's what I give my readers. But, trust me, my characters face roadblocks and obstacles along the way (and often butt heads). Sentimental moments are interfaced with one thing after another in my books, and you'll keep turning the pages!
I'd encourage you to check out my books. If you're so inclined, please do me the great honor of writing a review for one or more of my books on amazon.com, goodreads.com or any of the other websites which feature my books. Of course, I love nothing more than  getting to know my readers! Drop me a line anytime via this website or find me on Facebook or via my Author JoAnn Durgin page or via the Contact page here on my website (an email is sent directly to me and I personally respond to all my readers).
My other pages here on my website will tell you more about me, my family and my life. The Books page will give you descriptions and the covers of each book as well as links to purchase them (click on the individual book covers).
Thank you most sincerely for visiting my website and may your life be overflowing with joy. Many blessings to you!
JoAnn Durgin
Matthew 5:16